Easy SEO Traffic For Clickbank Products
This webinar with Paul Ponna was better than I expected it to be.
In in Paul describes exactly how he chooses clickbank products to promote (it's really ingenious), when he promotes them, how he promotes them, and how he gets top rankings in Google for super long tail keywords that make him lots of money for years and years.
Paul has really created a gem of a marketing system, and he describes it very well on this webinar.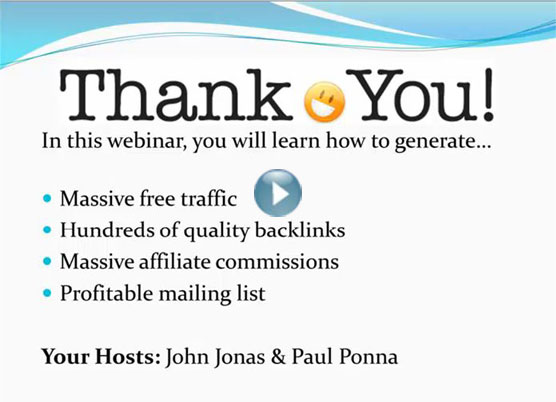 Filed under Business Ideas, online business by John