Get Massive Traffic From Adwords (not what you think)
This week I managed to get Joel Peterson on a webinar to explain how he's generating billions of impressions and millions of clicks for $0.01 using Google Adwords.
I've known Joel for a few years, and knew that at one point he was spending about $1,000,000 a month on adwords, but I had no idea how he was doing it.
If generating this kind of traffic interests you, watch this webinar replay.
(video opens in a new window).
I had no idea this was possible.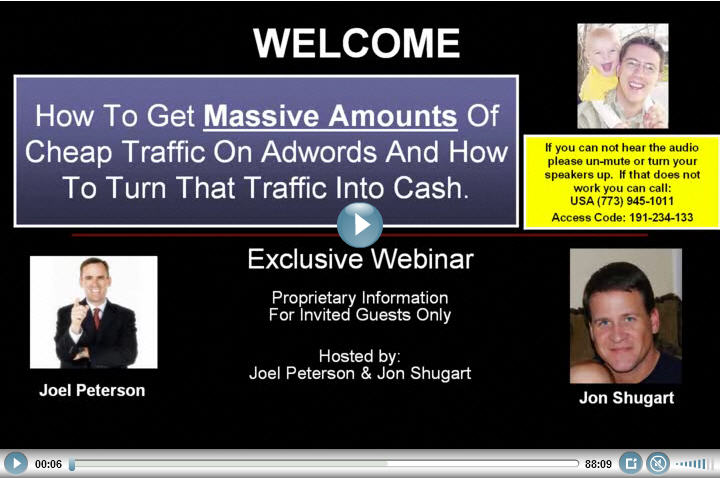 If it's right for you, Buy Keyword Rockstar.