Outsourcing isn't hard, you just have to know what you're doing.
Use these 4 systems to learn to do it right!
1. Quick Start Guide
An introduction with 15 tips you should know.

2. 7 Steps To Get Started
Exactly how to get started hiring someone.
This is BRAND NEW. It's unformatted. It's un-edited.
7 Steps To Getting Started Hiring Filipino VA's


3. How To Replace Yourself In Your Business By Hiring Filipino Virtual Assistants
Learn the whole process, from start to finish.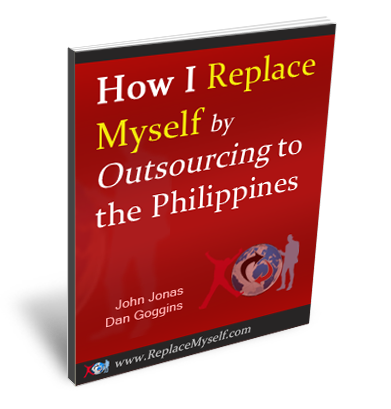 4. 54 Quick Tips From Outsourcing Pros
When you've hired someone, become a pro at this by learning from other successful business owners.